Custom-Engineered
Protective Headgear for Field Hockey

Does your bucket get knocked off your head all the time???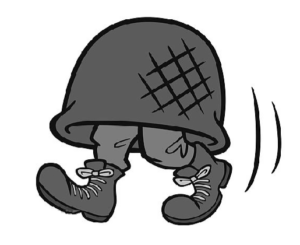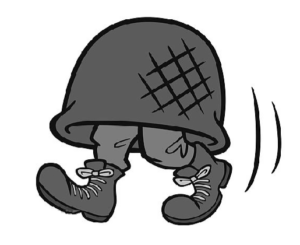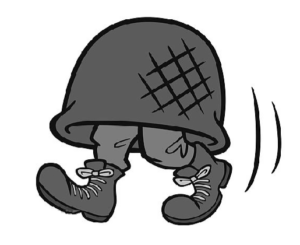 A Functional Safety Strap that Actually Keeps the Mask ON YOUR HEAD!!!!
Excellence and Professionalism
The Keeper mask you purchase from PROMASQUE is hand laminated from the exact set of six molds we use to fit Andrew Charter, Australian Olympic Keeper, and our other Pro players. We then go a step further by personally customizing the fit of each mask to the individual keeper. With our PRO-AIR FITTING SYSTEM and the ability to custom pad the cheek and jaw area, you are assured the best possible fit and protection on the market. Guaranteed!
Our "PRO-AIR" fitting system simply must be worn to be appreciated. When you receive your mask, you simply insert the air tube through the cage into your mouth. By gently blowing up the air bag, you are customizing the fit to your own head contours! After customizing your fit, you cap the tube, insert it back into the mask, and stow it away. You only need to do this once, or whenever you want to change the fit. There is absolutely no need to do this every time you play. Whenever you put the mask on your head, it automatically returns to the original fit!
Matt Garland, owner of Promasque, hand assembles each mask himself. Extraordinary attention to detail ensures your mask will be of the highest quality. Matt works with each customer individually via Video Chat, Phone, or in person for a unique personalized fitting.
Promasque Extra Duty Kevlar $599
The real deal……period. Starting out with a CLASSIQUE mask, we add an additional full layer of DuPont Kevlar® and Carbon Graphite Composite Weave reinforcement. This translates to hand-laminated fiberglass with DOUBLE Kevlar in the forehead and chin. This makes for one of the strongest masks anywhere. The exact mask we laminate for our Olympic Keepers & NHL Goalies! They trust their careers to PROMASQUE. You should too. If you're a serious GK, this is the mask for you.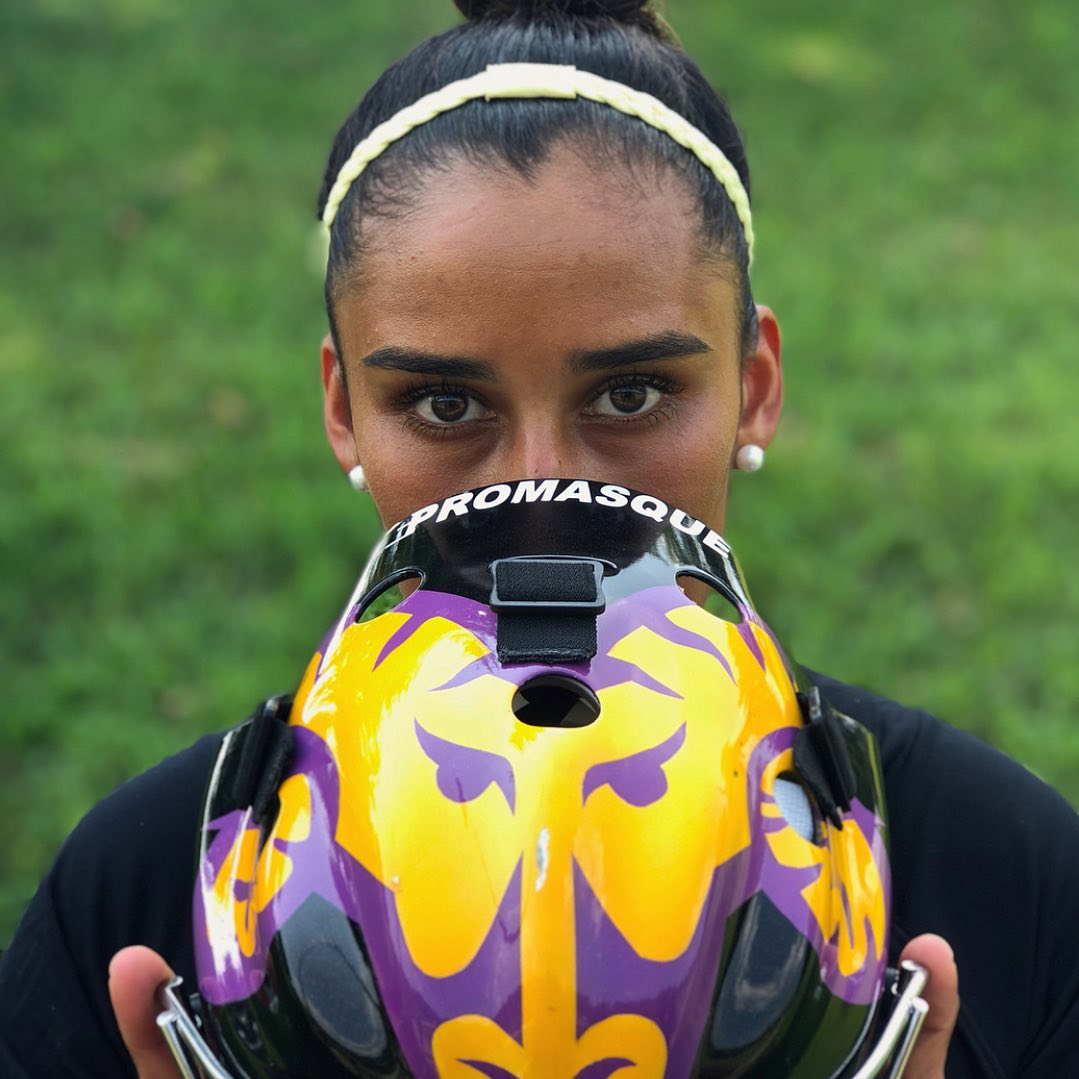 Each Extra Duty Kevlar mask includes:
Promasque Classique $499
Our original mask, the CLASSIQUE is now stronger and lighter than ever! Hand laminated fiberglass with a Dupont Kevlar reinforcement in the forehead and chin. Kevlar is the material used in bullet-proof vests and is standard in all our masks.
Each CLASSIQUE mask includes: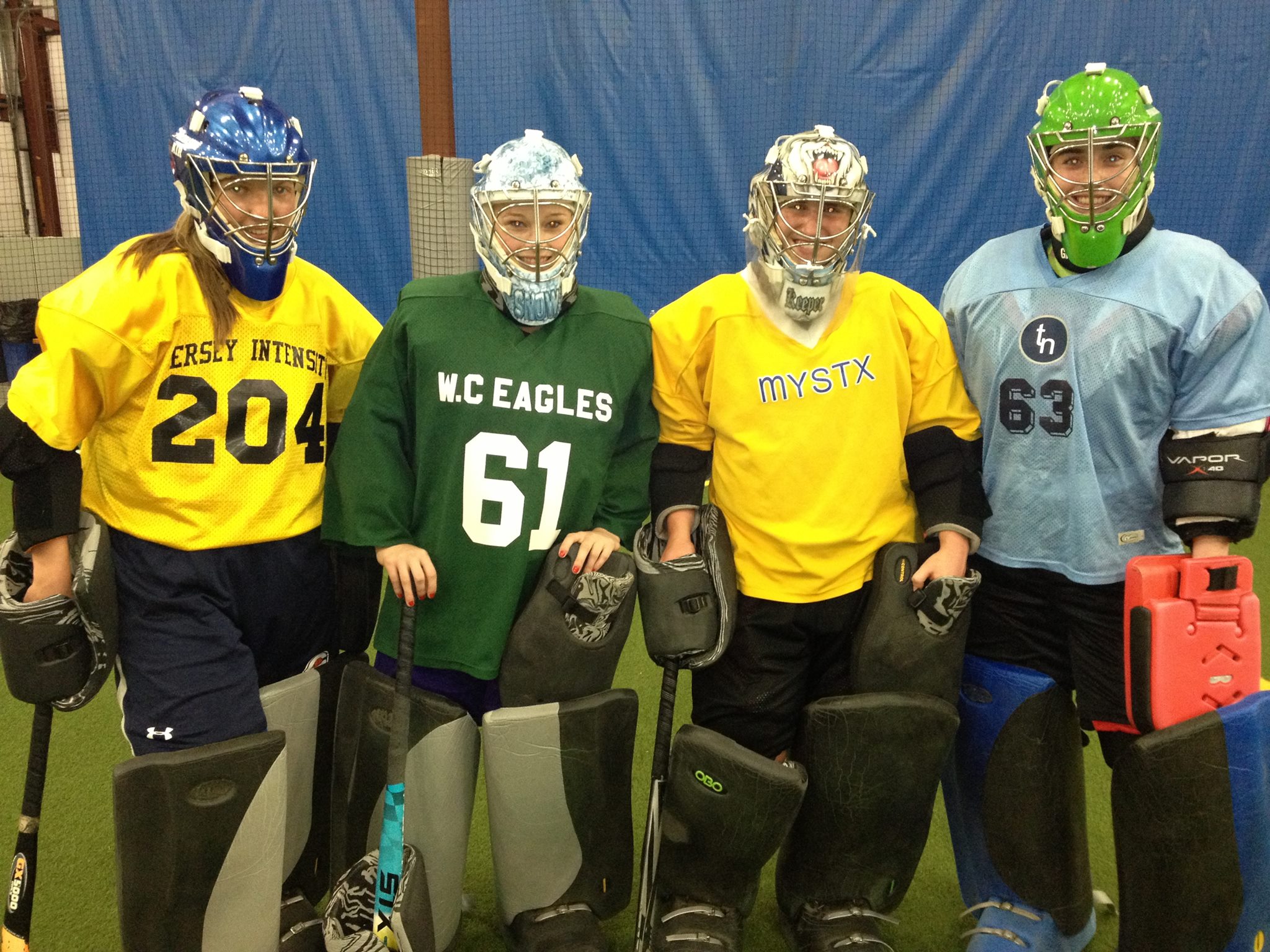 LIFETIME WARRANTY ON MASK SHELL!
We want to keep your bucket up and running for years to come!  
Full Reconditioning Services and Replacement Parts Available. 
Your NUMBER ONE concern for your goalkeeper should be HEAD PROTECTION. Period.
Head injuries are simply a part of every contact sport.
FACT: Improperly fitting gear can lead to injuries. Putting your goalkeeper in a helmet custom fit for his/her head is key.
There is NO WAY a "one or two sizess fits all" mask can do the job properly.
We speak with you directly and fit by age, height, weight, and face shape/photos.
If need be, we send out fitting masks and utilize Facetime or Skype to ensure the best fit.
If your goalkeeper is NOT custom fitted for a mask it simply won't work.
Our masks have been extensively tested and have conformed to ASTM standard F1587- 99 Type 1 Headgear for hockey goalkeepers and STD/Norme Z 262.1 respectively. These are stringent laboratory tests that involve multiple high impacts by
projectiles at high speed during deep cold, ambient/room temperature and higher heat. The masks are tested with G-Force pressure sensitive tape to measure impact of G's. They are also tested for peripheral vision sight lines and overall construction.
Oh Ya! And the "school of hard knocks" as well. Dwayne Roloson, NHL All-Star, has worn our mask for 17 years in the NHL without a head related injury.
Tested??? CHECK.......
Diving head first into the play and taking shots to the head can be a daunting task for goalkeepers. Especially when their mask is moving around and wobbling on their head. With our six different mold sizes and our exclusive Pro-Air Fitting System we guarantee the snug fit needed to ensure the protection and confidence your goalkeeper must have!
We offer the largest peripheral vision/face opening on the market.
Our stainless steel wire cage is positioned closer to the face.
this means keepers are seeing the game, not the bars!
"Wow! I can see!" A quote we hear from many GKs when they try on our mask.
We don't fool around when it comes to your head.
All of our Research and Development goes into protecting HEADS.
Nothing else.
We make them.
We service them.
WE WEAR THEM.
Are you (or do you have) an indoor field hockey goalkeeper? We will have you sliding around the D in style! Slicks/sliders not only allow the keeper to slide and dive without being hindered by the indoor surface, but they protect your leg guard investment as well. All leg guards should be covered for indoor use for their protection at a minimum.