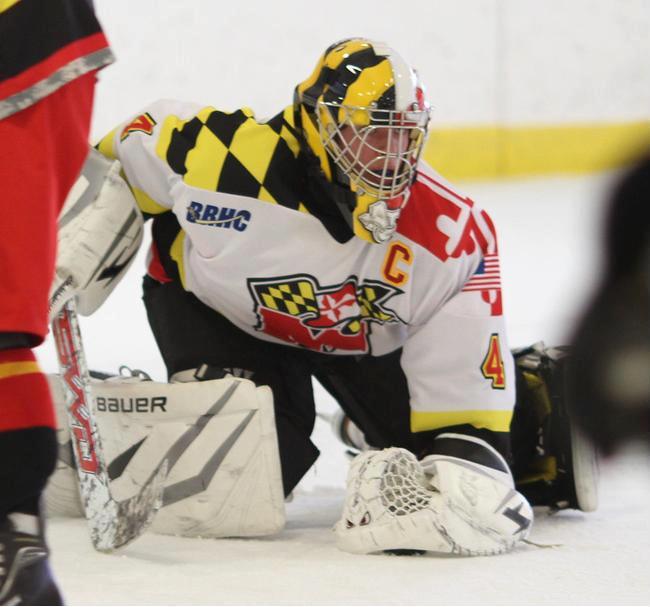 Our exclusive
PRO-AIR FITTING SYSTEM separates the fit of the
PROMASQUE
from any other mask made.
NOTHING
protects or fits better than a
PROMASQUE!
Hand-Assembled
Protective Masks for Ice Hockey

Matt Garland, owner of Promasque, hand assembles each mask himself. Extraordinary attention to detail ensures your mask will be of the highest quality. Matt works with each customer individually via Facetime, Skype, Phone, or in person for a unique personalized fitting.
Promasque Extra Duty Kevlar $949
The real deal……period! Starting out with a CLASSIQUE mask, we add an additional full layer of DuPont Kevlar®. This translates to hand laminated fiberglass mask with DOUBLE Kevlar in the forehead and chin, and a full layer of Kevlar throughout. This makes for one of the strongest masks anywhere. The exact mask we laminate for our NHL Goalies! They trust their careers to PROMASQUE. You should too. If you're a serious GK, this is the mask for you!
Each Extra Duty Kevlar mask includes:
Promasque Classique $599
Our original mask, the CLASSIQUE is now stronger and lighter than ever! Hand laminated fiberglass with a Dupont Kevlar reinforcement in the forehead and chin. Kevlar is the material used in bullet-proof vests and is standard in all our masks.
Each CLASSIQUE mask includes:
Promasque Graphite $749
Our GRAPHITE mask starts out as a CLASSIQUE with an additional full layer of Carbon Graphite Composite laminated into the mask. This makes for a stiffer, more rigid shell that will stand up to the stress of upper level play. A great mask for the advanced upper level goaltender!
Each GRAPHITE mask includes: