One of our friends and customers Ben McEvoy of Dunstable, MA is attending UMass Lowell, where the hockey team is Division 1 Hockey East. They're currently ranked 13th in the nation.  He was not recruited to play there, but having played net all his life, still wanted to be involved with the team in some manner.  He started out as a team manager, doing stats for the team on game day, and was also a practice goalie, skating with game day scratches during the team's road trips.
When one of the goalies was unable to play he was actually called up to dress for the team!  He immediately called us to customize his plain black Promasque into a Nasty River Hawk.  Promasque has a Long history of service with UML, dating all the way back to UML Hall of Famer Dwayne Roloson back in 1992. We were thrilled at the opportunity, and got it underway and completed within a week.  The moment it was  done, Ben came to the shop late that evening to pick up the mask.  The team traveled the next morning to R.I T., where he was able to actually dress with the team for the game!  The guys welcomed him with open arms, and he completed his dream of actually dressing for a Division 1 Hockey game!
We thank Ben So Much for letting us be a part of this awesome story. Dreams can come true!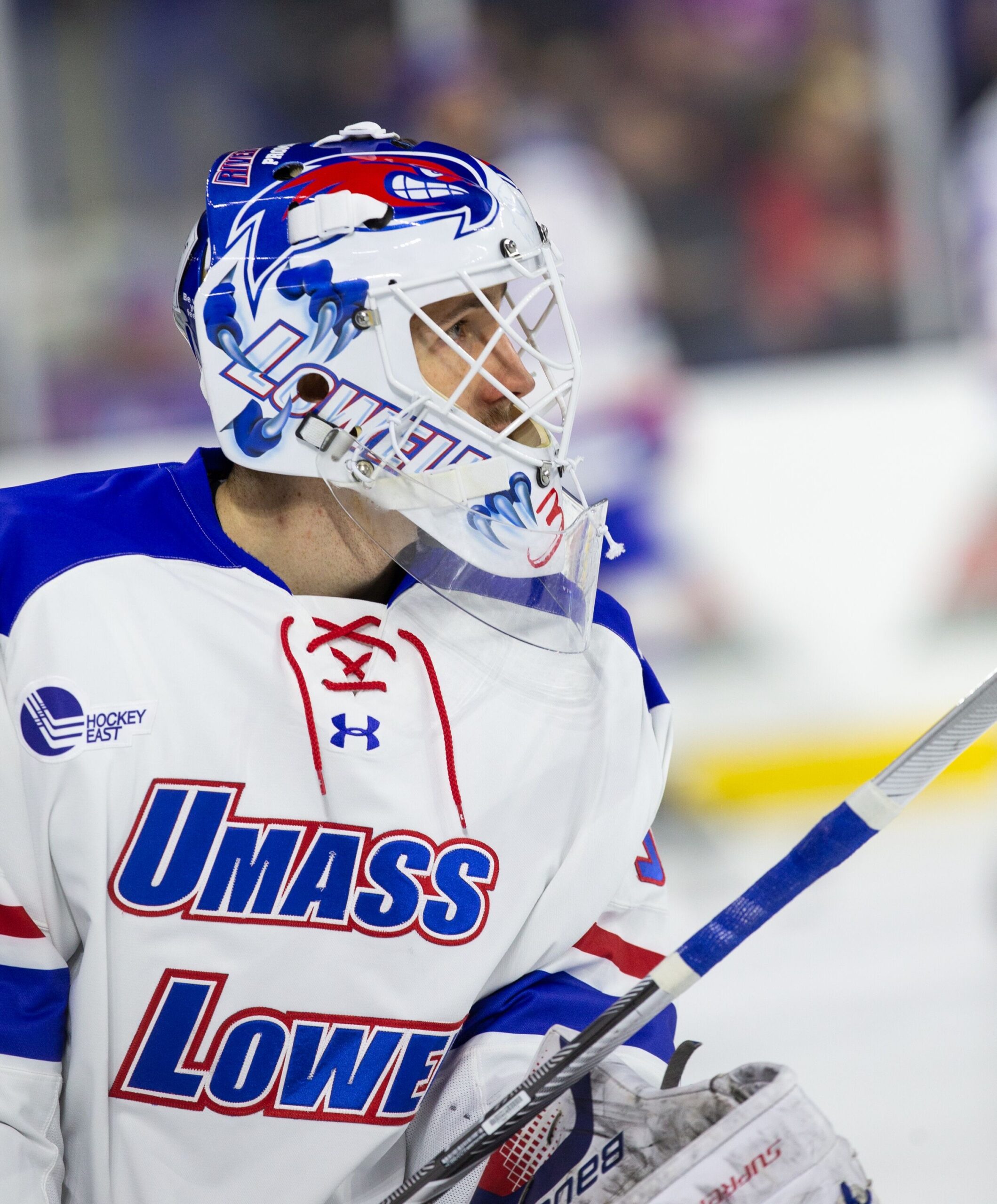 Winter Classic
Throwback!
Throwback!
Bobby Farrelly stole the show with his custom Promasque at the Alumni Game during the    2010 Winter Classic at Fenway Park!
We had a lot of fun making this crazy goalie mask!  Always a good idea to stay hydrated lol!
Hey Matt,
Hope all is well! I thought you would get a kick out of this. Payton had a phenomenal time in North Carolina and her team ended up taking silver. She wanted to send you a pic of her helmet and the medal.
Ken
GETTING YOUR NEW PROMASQUE!